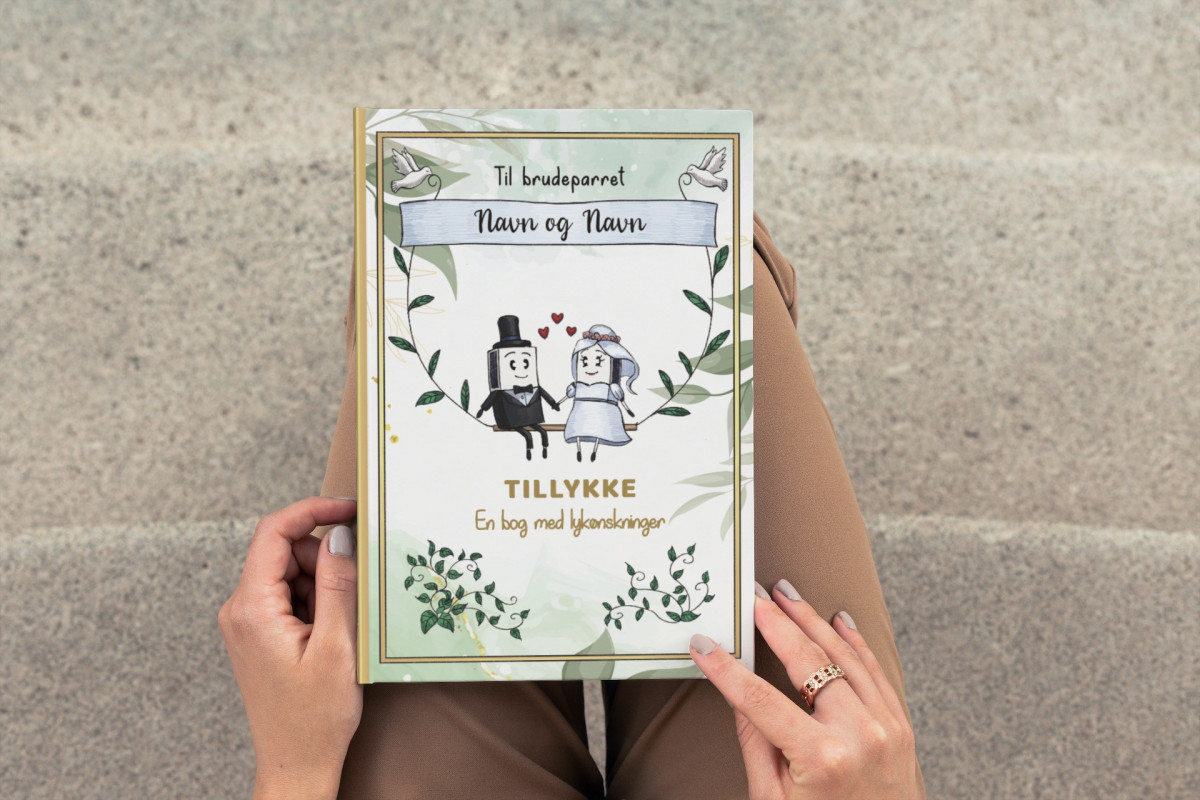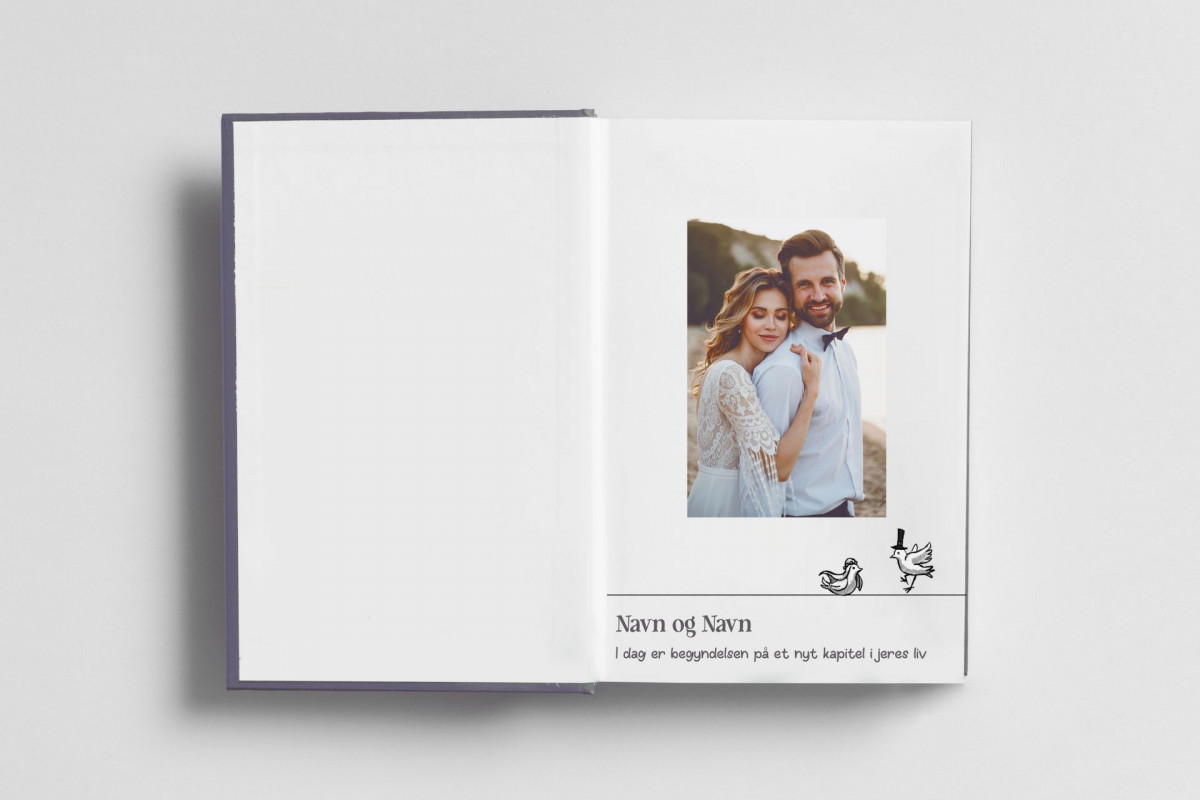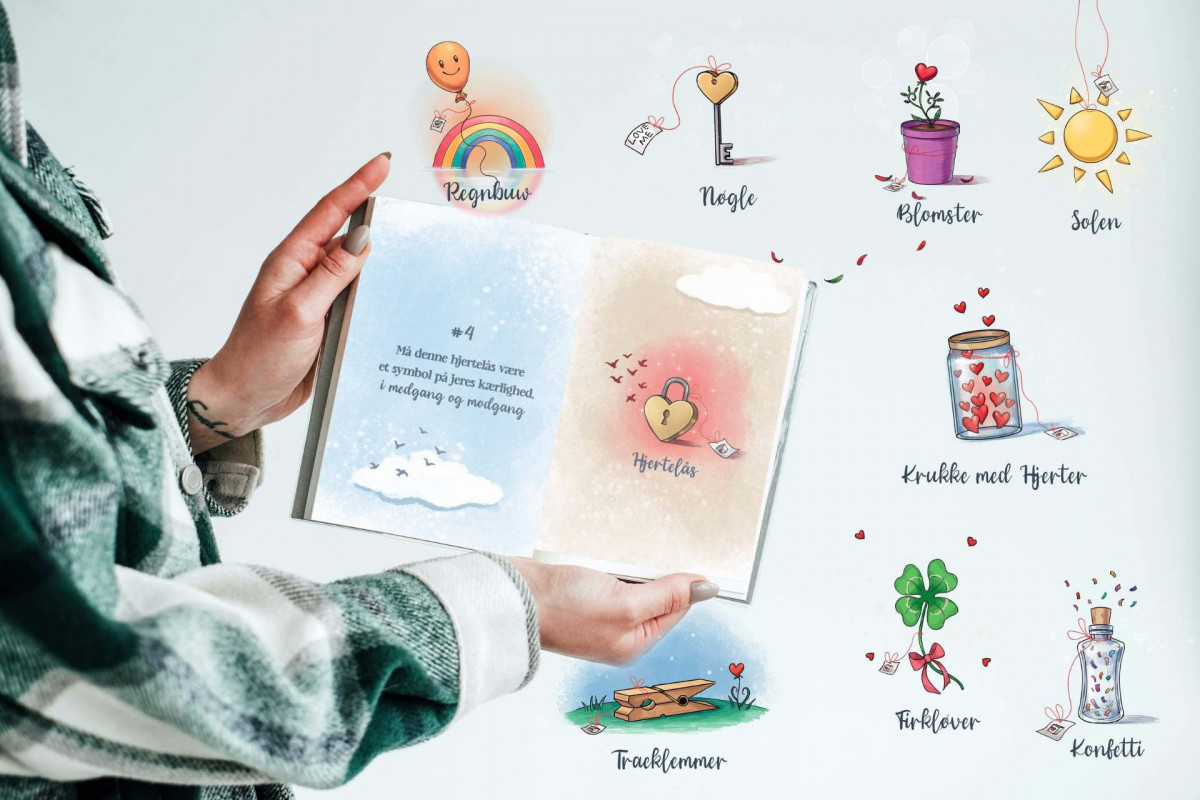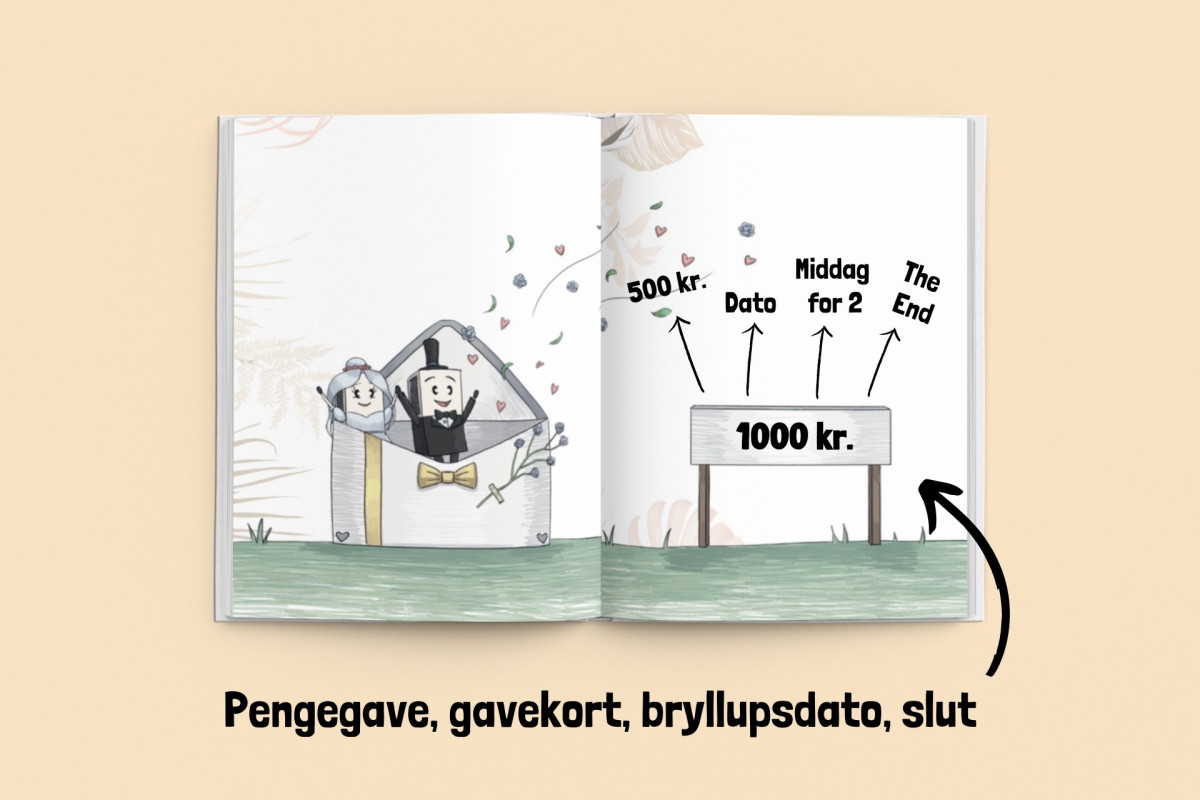 9 Wedding Wishes for Newlyweds - A4 book - Details
9 Wedding Wishes for Mr. & Mrs. : Give a wedding gift that is unique, timeless, and meaningful! Each personalized book contains with the bridal couple's surname, names, greeting, photo and monetary gift/gift card or text. What is included in the wedding wishes? Each book has 9 small things that symbolize love, e.g.:
a JAR OF CONFETTI to celebrate the special day
a FLOWER for the commitment to growing together
a FOUR LEAF CLOVER to bring good luck and fortune 
a HEART LOCK as a symbol through thick and thin 
a KEY to hold two hearts beating as one 
a PEG to hold the couple together
a RAINBOW full of color like love has just begun 
a SUN to make love glow like the sun that shines
a JAR OF HEARTS as a reminder to love each other forever
Tips: More engaged couples are asking for money rather than a traditional gift. Therefore, it's optional to add a monetary amount that will appear on the final page of the book. The amount will be printed in the book, which allows you to sign the names of those who contributed, as well as the purpose, like "To your new life together", To your honeymoon". NOTE: Money is not included in the gift. If you don't want to add money to the gift book, we recommend adding the wedding date, an optional text, or "The End".
General information: These A4 hardcover books consist of lovely illustrations, filled with love from our" little heroes". The books are printed on high-quality paper with a laminated cover. 
Hardcover: The hardcover book is bound with a thick and protective cover. The book consists of 34 pages.